Walker Glides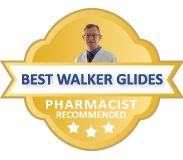 I chose these walker glides because of their durability and the way they attach to any walker. They are screwed in for a permanent placement and have a tension grip to fit any diameter walker tubing, from 1 to 1 1/8 inch. These long-lasting high density plastic glides allow your walker to move smoothly over uneven surfaces and thresholds without lifting it up. Glides last … READ MORE
much longer than tennis balls and are an inexpensive way to make your walker easier to use.
---
Penco Universal Walker Glides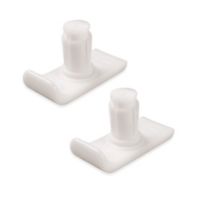 Allows walker to glide smoothly across uneven surfaces and thresholds
These glides easily work with any 1" or 1 1/8" outer diameter walker tubing
Eliminates the need to lift walker when traveling over uneven surfaces
Our Price: $9.95

Walker glides are replacement leg tips for the bottoms of non-wheeled walker legs. They are intended to allow the walker to glide smoothly over rough or uneven surfaces while protecting floors from scratches or mars. Ski glides are designed to cross small height differences, like thresholds, without hassle. Other types of glides are built with a wide base of contact with the floor, allowing for greater stability. Glides allow a walker to have free and easy movement.